Stockbridge Town Hall High Street, Stockbridge, Hampshire 21st – 30th August 2021
I've been busy printing some more of my Dynamic Order prints after the healthy sales of these images at my exhibition at Sir Harold Hillier Gardens in June. These will be exhibited in Stockbridge Town Hall from Saturday 21st – Monday 30th August. Do come along and say hello if you are in the area.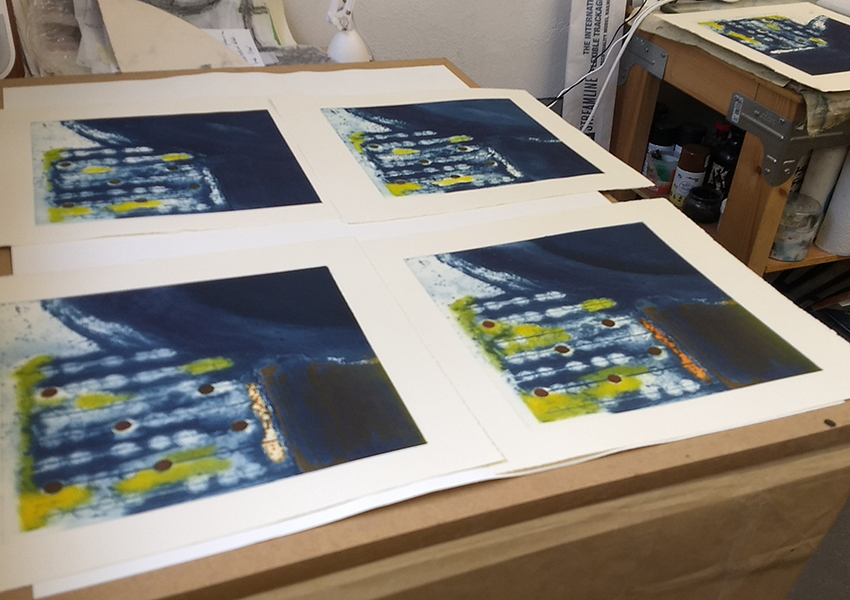 Red Hot Press Printmakers 2021 Sir Harold Hillier Gardens May – June 2021
I will be exhibiting new work as part of Red Hot Press Printmakers 2021 in May and June. The exhibition is at Sir Harold Hillier Gardens, Jermyns House, Jermyns Lane, Romsey, SO51 0QA.
The exhibition starts on Tuesday 18th May and runs until Sunday 13th June 10am – 5pm each day.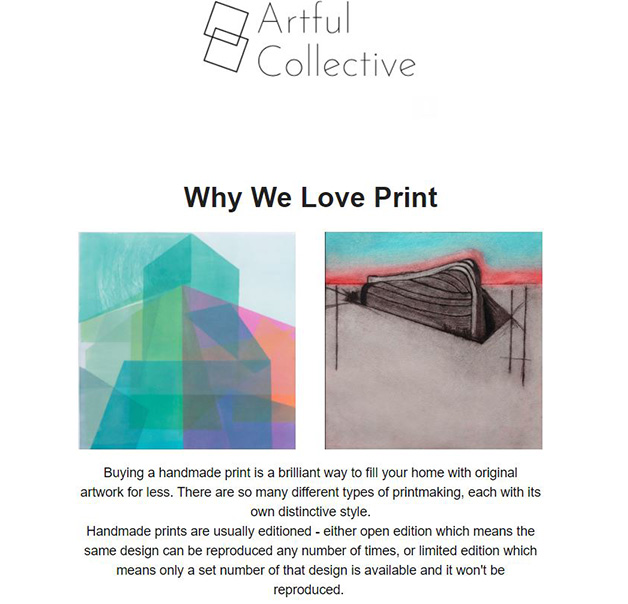 My work featured in Artful Members Newsletter Spring 2021
It was nice to be asked by the folks at Artful to feature a piece of my work in their recent Newsletter focusing on Printmakers.
My piece is of the boat on the right. Next to a screen print by Kate Watkins.